The deeper the colour pink, colour more passion and energy it radiates.Duh-duh!    PINKKKKK, the FEMICOLOUR!
A HINT OF COLOR OR BRIGHT ACCENTS CAN ADD ZING TO THE WINTER LOOK AND GIVE YOUR WARDROBE A WHOLE NEW MEANING
Anything is possible with *sunshine* and a little *pink*!  Warm up these Winters by adding in Pink in your outfit.Not only is pink a beautiful colour, but it glows up your face!Also, whenever you wear skirts for the winter season, go for long shoes instead of short ones :P. You'll be on a more safe side (less skin to peek out).
Get your Pink Blazer and skirt ready cause that's what you need for a stunning outfit!           The hot pink colour of my blazer brings in playfulness and charm in the outfit. Go for a baby pink colour Satchel instead of a Handbag. Accessorise yourself up with a pair of silver studded rings and feather earrings(hot pink).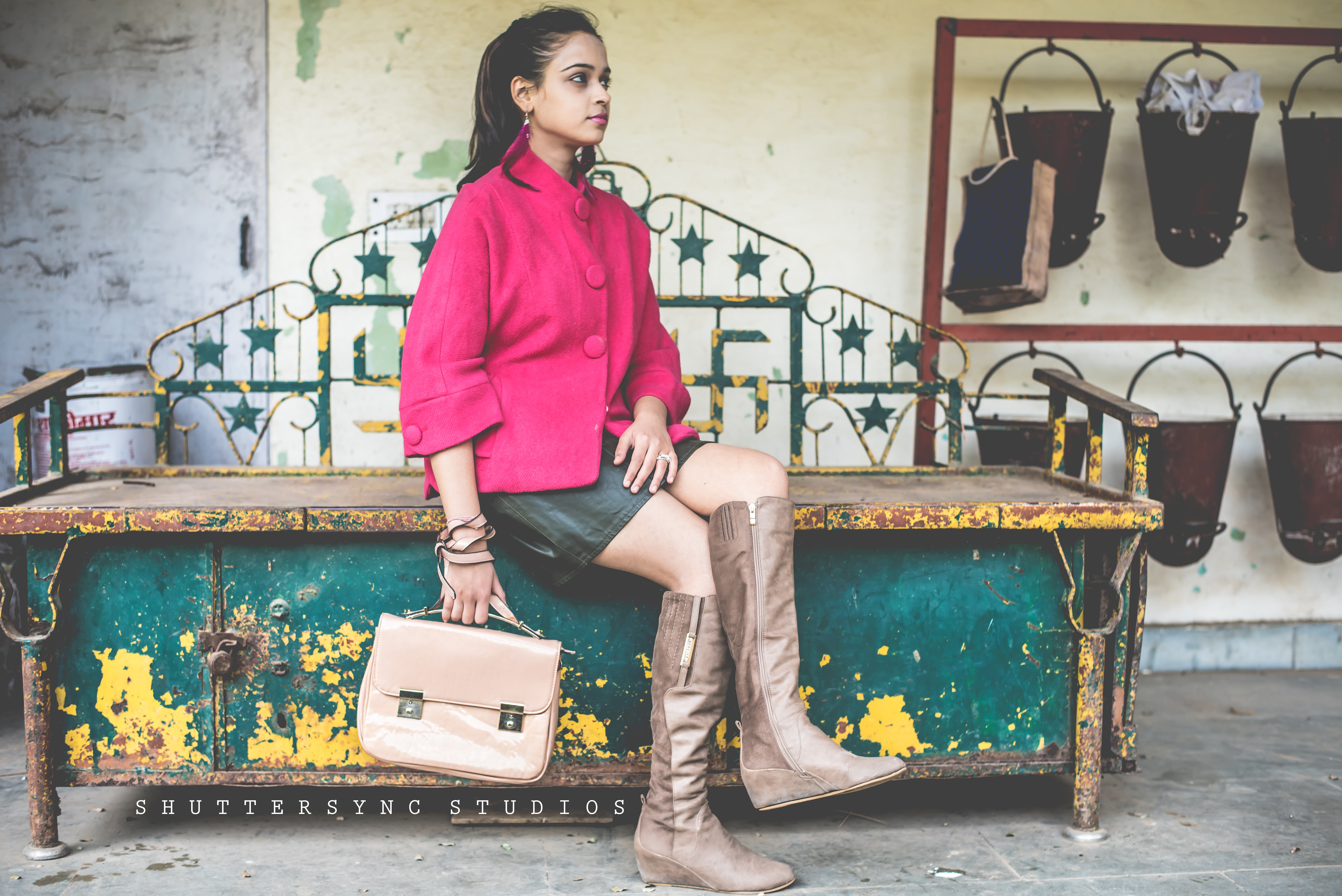 Go in for leather skirts and moreover a dark colour.I have chosen year's Pantone colour – GREEN. Add a pair of knee high boots for footwear.It is said that the way you hold your bag speaks much about your personality, didn't temperament and the mood of the moment. Well, that re didn't matter to me as such and I wrapped around the strap of my sling bag over my wrist.
Here's some shine and sparkle for your fingers. Add in some studded silver rings as a piece of accessory, for a simple and sophisticated look.
Keep following new trends but do not forget to add in your essence of color in the outfit!        Stay tuned for new posts.
Photography:@Theshuttersyncstudio
XoXo, Unnati Malik. signing off!
Tags:
coats
,
coldcomfort
,
guestblogger
,
pink
,
tassel
,
winter fashion